McCool Travel is excited to present tips from travel experts in our 5 Minutes interview series featuring travel industry giants, super frequent travelers, and adventurous persons.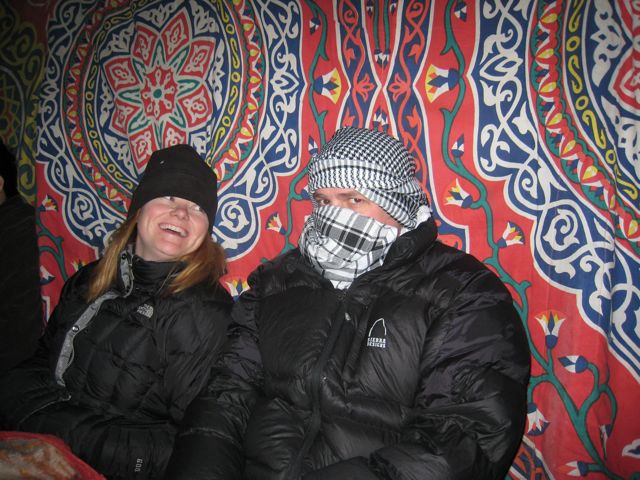 For the twelfth McCool Travel interview, I am thrilled to present Dave Bouskill & Debra Corbeil—the Canadian couple behind ThePlanetD.com—an adventure travel blog for couples.
During their 13 years of marriage, they have climbed, paddled, hiked, and biked their way through five continents. Traveling slow and spending weeks at a time in each country, they have managed to immerse themselves into the culture and adventures of 45 nations. Deb is from Otterville, Ontario, Dave is from Burlington, Ontario; they met in college, live in Toronto, and shared these thoughts from New Zealand.
Dave and Deb from ThePlanetD
Always in my luggage…
Deb: Wine Opener
Dave: Gold Bond
3 favorite home-away-from-home places…
Hikkaduwa, Sri Lanka – Paris, France –  Cape Town, South Africa
A favorite travel memory is…
Climbing Mount Kilimanjaro.
3 favorite travel brands…
The North Face, Deuter, Mountain Equipment Co-Op
3 money-saving travel tactics I use are…
Eat locally, hire local companies and guides, travel slow, negotiate long term deals
3 ways that I have fun while traveling are…
Climbing up things, hiking over things, cycling through things
8 word (or less) travel mantra…
Anyone Can do It!
My favorite non-travel website…
IMDB.com
Most memorable souvenir…
Conical Hats from Vietnam. We carried them around strapped to our backpacks for a month before finally sending them home. The work we went through to keep them from becoming completely destroyed makes them the most memorable thing that we hang on our wall.
Favorite cheap eat…
The Hill Club in Sri Lanka – $15 for a five-course meal and white glove service. It's an experience to remember. They will even lend you a tie and jacket if you aren't prepared.
Recent discovery …
That we actually like riding motorcycles. We just did a ride from Chiang Rai to the Burmese border. What a blast.
I am fortunate to have met …
Each Other.
I would like to meet …
Dave: Richard Branson
Deb:  Mark Burnett
Thank you, Dave and Deb, for sharing your thoughts with McCool Travel and may you have countless more memorable travel adventures!
Join ThePlanetD on Twitter (@theplanetd), Facebook, and YouTube.
Previous 5 Minutes With post: Sandi McKenna and Rick Griffin, Midlife Road Trip.
---
Follow McCool Travel on Facebook, Twitter, Instagram, Pinterest, Flipboard, Medium, LinkedIn, and Bloglovin.